Blog
Intalytics Q&A: Predictive Analytics in Healthcare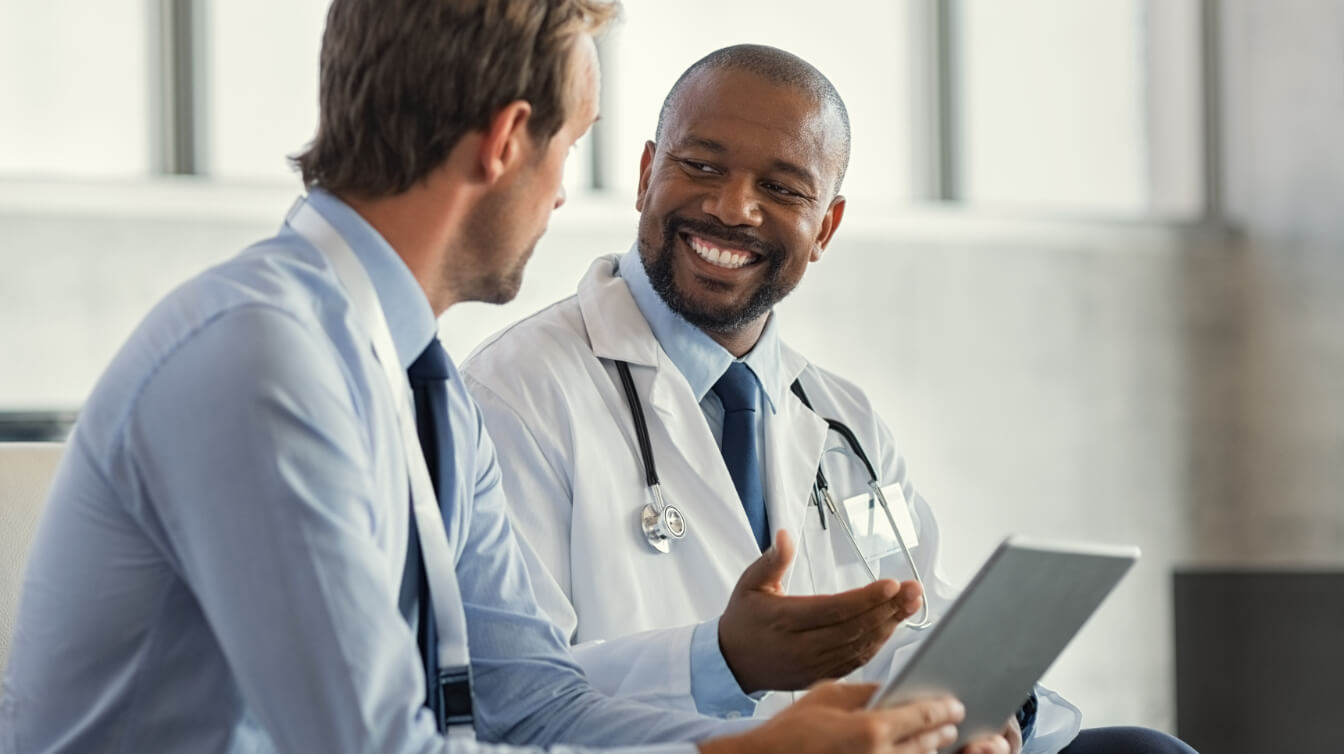 Healthcare providers have historically employed a "build it and they will come" approach to making real estate-related decisions. Over the past 10-15 years, a more concerted effort has been made by these same providers (spanning the medical, dental, and veterinary sectors) to using predictive analytics to inform growth strategies. In the first of a series of articles focused on the importance of leveraging predictive analytics in healthcare, two members of Intalytics' senior management team offer their perspective:
What are the benefits to healthcare providers of using predictive analytics?
Dave Huntoon: There are 3 meaningful outcomes that predictive analytics can provide from a real estate perspective:
Provide granular geographic areas of focus that are most likely to yield profitable results
Mitigate risks associated with prospective locations
Quantify overall whitespace of what a provider network's footprint could look like at full buildout (e.g. how many units can I support?)
As with any other consumer-facing business, healthcare organizations have to make significant capital and operating investments – from the underlying real estate that is acquired to compensation for practitioners and staff – to reach their patients. They want to be as confident as possible that the investment in a facility and its associated return is in line with company objectives.
Matt Montgomery: From a marketing standpoint, the consumer data that healthcare providers compile thanks to electronic medical records is unrivaled relative to other sectors (e.g. retail, restaurant). Providers have a detailed understanding as to where their patients live, how frequently they visit, what services they've come in for, etc. This data provides a powerful foundation upon which targeted marketing outreach to existing and prospective patient populations can occur. Come to think of it, we need a follow up conversation on this topic in particular!
These responses provide a nice segue to another question.  Let's talk about the plethora of data that healthcare providers have at their fingertips. How does an analytics firm utilize that data while being mindful of PHI/HIPAA considerations?
MM: From an analytics perspective, we're fortunate that healthcare providers possess really high-quality data. First-party data (data supplied by the healthcare providers themselves) serve as vital inputs into the custom modeling solutions that we develop. Simply put, the availability of known patient and associated encounter data enables us to develop solutions that, outside of the banking space, are unrivaled in their granularity as compared to other sectors.
On the topic of PHI, I should note that providers differ significantly with respect to their view on provision of first-party data to third-party business associates under HIPAA (the Health Insurance Portability and Accountability Act). Our approach is to meet providers where they want to be met with respect to a.) the data that they are amenable supplying to us, and b.) the granularity with which that data will be provided.
DH: Examples of third-party datasets that we leverage across all sectors include household-level data, demographics, mobile device data, and traffic data. Specific to healthcare, there are additional third-party datasets that serve as critical inputs into our analyses:
Supply – data that identifies individual physicians and practitioners, and the brick and mortar facilities through which they provide care.
Demand – data that quantifies estimates and projections for relevant healthcare conditions amongst the populations served by providers.
Let's bring this conversation to current day – what are you seeing with respect to COVID-related impacts to healthcare providers, specifically in the area of omnichannel interactions (e.g. telehealth and teledentistry)?
DH: Our experience working with medical providers is that telehealth was relatively slow to grow from both a provider and consumer adoption standpoint.  The pandemic introduced a seismic shift in how providers consult with their patients. Our belief is that physician interactions will be permanently impacted to a not-insignificant extent, with a significantly higher percentage of low-acuity visits occurring through virtual means.
Pre-pandemic, payer reimbursement for virtual visits was a small percentage of what providers received from in-person visits, not to mention a broader reluctance by patients to interact with their physicians virtually. With CMS now reimbursing at higher rates for virtual visits – a trend that we're monitoring with respect to the degree to which this becomes a permanent shift in payment models – consumers nationally are adapting in real-time to healthcare-related interactions looking more like their e-commerce shopping patterns.
MM: This potential sea change presents a real challenge to healthcare providers, specifically as it relates to primary care and general dentistry. In a world where an increased percentage of patient visits are virtual in nature, brick and mortar needs change – for example, new clinic/office formats with distinct square footage and treatment/exam room needs emerge. It is critical for providers to acknowledge that virtual care is an important consideration that is here to stay long-term, and to factor that dynamic into their larger strategic plans concerning real estate.
You're touching on real estate and facilities optimization again. What are the key business questions that Intalytics can solve for when it comes to facilities placement?
MM: We have been engaged by numerous providers in the medical, dental, and veterinary sectors over the years.  Business questions that we've developed custom analytics solutions to address include:
What is the anticipated performance (patient visits, revenues) that can be expected at a given location?
When entering new markets, where do we open our first location and how many additional locations can the market support?
With an existing footprint of facilities in a given market, are our locations optimally positioned?
How do we assess acquisitions vs. de novo openings as part of a larger market strategy?
From start-ups to mature regional/national provider networks, our goal is to better understand the needs that an organization has, and then tailor an analytical solution to meet those needs.
What's Next?
DH: While the adoption of predictive analytics in healthcare has increased, it remains a largely under-utilized means of informing real estate and marketing decision-making. This article focused largely on the use of predictive analytics as it pertains to real estate. The next article in this series will focus on marketing – specifically on predictive analytics can be leveraged to acquire new patients while also targeting existing patients with new services.
Dave Huntoon and Matt Montgomery advise a wide range of clients across industry, and are two of Intalytics' subject matter experts in the healthcare sector.