Technology
Imagine holding the power to predict in your hands.
Our proprietary, web-based location analysis platform empowers you and your organization to take advantage of the custom models we develop at any time. Evaluate your markets. Find prospective customers. Gather ongoing site selection insights. It's simple with SiteIntel.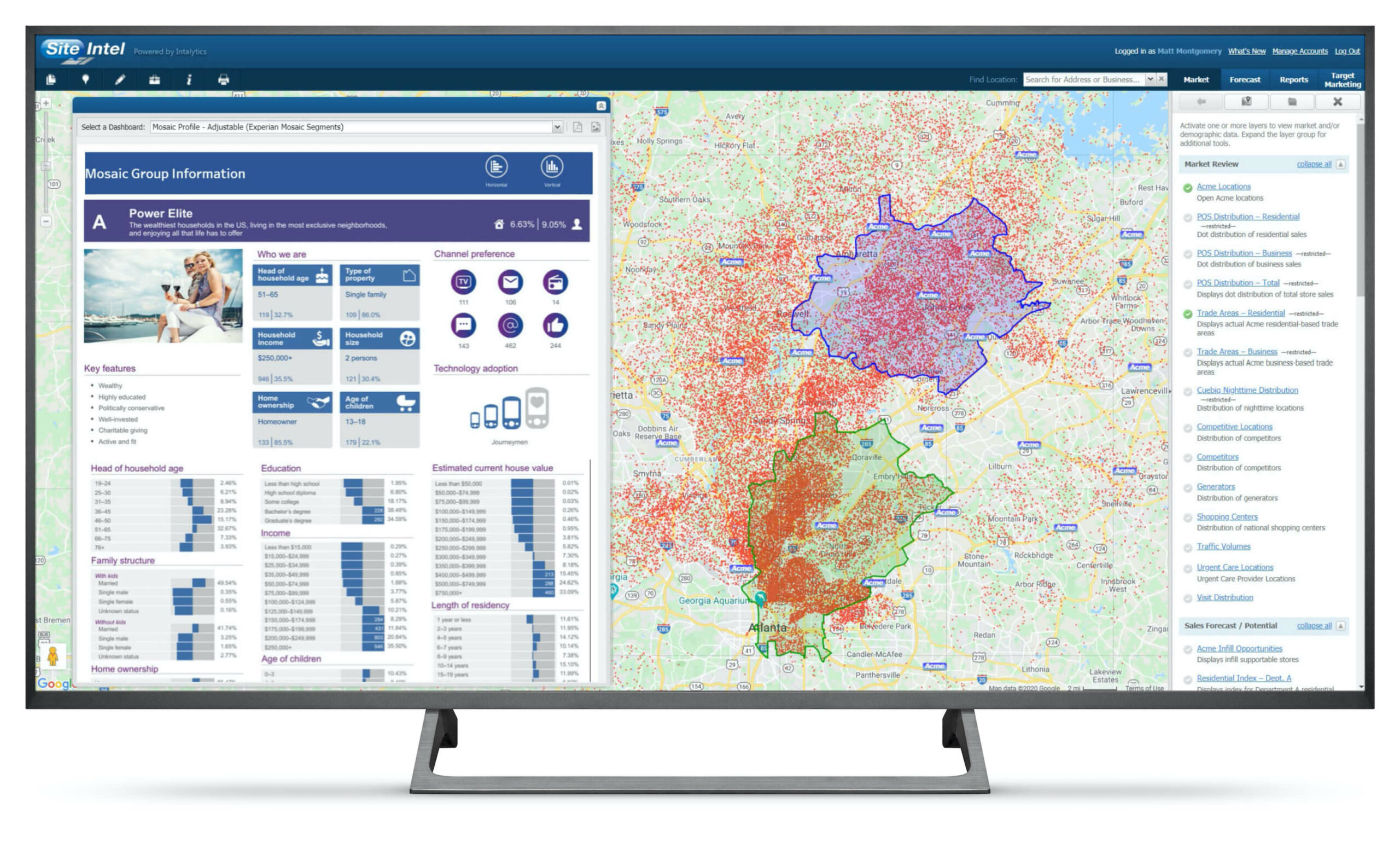 SiteIntel
It's like having our expertise on demand.
Organizations of all shapes and sizes can benefit from real-time real estate and marketing analytics. With customizable user groups and permission hierarchies, SiteIntel can be scaled seamlessly to support users at various levels throughout your organization.
Data Visualization
Dig into the data we've gathered about your locations, your customers, and your competitors, as well as other analytical insights.
Reporting
Generate everything from standard demographic summaries to custom reports emulating your current real estate committee packages for any geographic area of interest.
Forecasting
Create your own sales forecasts with full analytical intervention capabilities, including trade area editing, site characteristics adjustments, cannibalization (transfer) analysis, peer site (analog) analysis, and more.
Mobile Data Querying
Develop custom geofences for points of interest, define measurement guidelines, visualize device activity, and gather insights into consumer behavior.
Ready to see what we can do for you?