Blog
PGA Tour Superstore is winning at experiential retail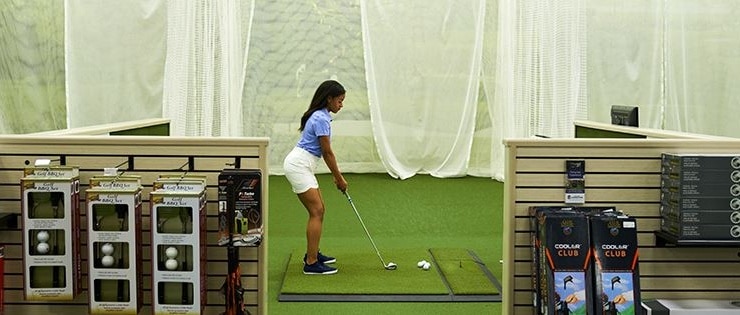 What does it take to concurrently implement a successful bricks-and-mortar strategy?
PGA Tour Superstore knows how to play the game. Retail Gets Real's host, Bill Thorne, interviewed Matt Corey, the Chief Marketing Officer at PGA Tour Superstore in September at the Shop.org conference in Las Vegas to gain insight into the factors that led to the success of PGA Tour Superstore. The concept's hands-on nature and focus on the unique needs of each customer is a perfect example of how this concept has evolved well beyond just selling stuff. Corey provides his insights on how to stay relevant and drive traffic into stores.
Product assortment
According to Corey, their stores serve a higher percentage of women than other golf stores. Knowing a store's customer profile allows retailers to tailor their merchandise mix – a significant advantage over retailers who don't have customer data.
Knowledgeable and helpful staff
Customer/sales associate interaction is a critical component of the PGA Tour Superstore business model. Not just someone to ring up the purchase you are making, but a knowledgeable, passionate staff member who genuinely wants to help find the right product to better your golf game.
Creating the ultimate experience
Their customer-centric nature started with the owner, Arthur Blank, and is embedded in the DNA of PGA Tour Superstore. The company wants customers to come to a store, stay, and play as evidenced by their large stores featuring multiple game simulators as well as a wide variety of services and amenities tailored to meet the needs of golf enthusiasts at any skill level. On Saturdays, PGA Tour Superstore offers Kids Clinics which help to develop and encourage the next generation of golf enthusiasts.
According to Corey, the "core purpose" of the company is to "inspire people to play their best and grow the game." Learn more about PGA Tour Superstores on their new website and listen to the Retail Gets Real podcast interview with Matt Corey at NRF's Shop.org conference. They dive into how the golf-centric sports superstore is using technology to create a true omnichannel experience that further solidifies the company as a leader in experiential retail.
Intalytics is proud to partner with PGA Tour Superstore by providing location and customer-based analytics to help drive growth for the brand.