Blog
Meet the Intalytics Team: Bill McKeogh, Director of Client Services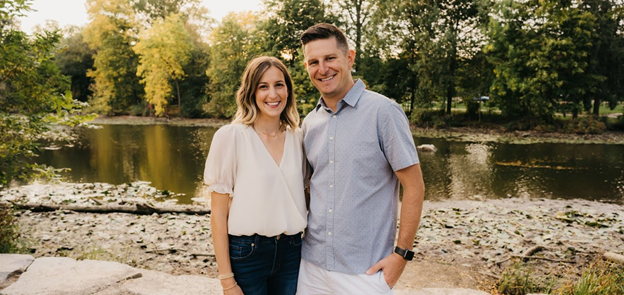 At Intalytics, a Kalibrate company, we believe our success is driven as much by our people as our technology. So, as part of our new meet the team series, we're showcasing some of the talent and expertise within the Intalytics family. This installment features our Director of Client Services, Bill McKeogh.
What is your role at Intalytics?
I am a Director on the Client Services team. In this role I work in close liaison with our clients to ensure that our solutions and analyses are fully aligned with our clients' objectives and completed in a thorough and timely manner.
When I am casually asked what I do for a living I often respond with, "I take geography and statistics and smash them together. That's what I do."
What does a typical day look like for you?
No issue with monotony in my role as each day generally offers a wide-ranging number of tasks and responsibilities. Generally, each day will involve some degree of analysis review and collaboration with our modeling/statistics or SiteIntel implementation teams.
Prior to the pandemic, it would be typical to be on site with clients a few times each month, strategizing, training, or delivering project results…I'm really looking forward to getting back on the road more frequently.
What do you love about your role?
I could go in a lot of directions here, but I think ultimately it all comes down to the joy I get from problem solving.
I find so much satisfaction in the process; working with clients to define scope, creatively molding our analytical framework to address key issues, innovating new methodologies when faced with unique challenges, and then seeing it all come together when delivering a final presentation to a client.
Why did you choose to join Intalytics?
I chose Intalytics for many reasons, but what really stands out is a culture of putting what is right ahead of what is easy.
Any decision, be it methodological or otherwise, made at Intalytics must hurdle this question: "Is this right for our clients?"
What do you think are the greatest challenges and opportunities facing the retail sectors?
A huge challenge for retailers is how they address the increasing demand (and expectation) for both convenience and personalization, across channels. I think the pandemic forced many retailers to address this sooner than they may have otherwise, especially in the early months when physical stores were largely closed.
Consumers expect their experience with a retailer, both physically and digitally, to be seamless and often don't have patience for anything less than instant gratification.
Where do you see the retail industry heading?
I expect the in-store experience will continue to evolve to accommodate and adapt to the growing dependency on digital interaction. This will certainly translate into more retailers experimenting with new prototypes, service offerings and increased automation such as kiosk or smart-device checkouts.
Strategic decisions will increasingly rely on analytical insights derived from measuring data associated with consumer behavior.