Blog
Intalytics Q&A: A New Store Concept and Store Remodel Discussion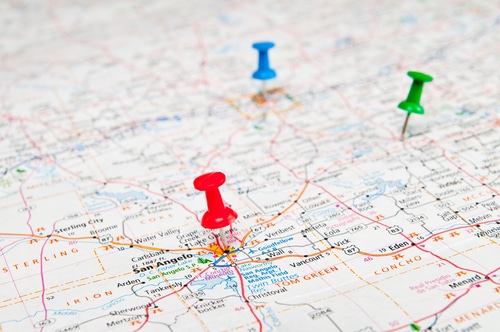 For retail and restaurant operators, the pandemic has highlighted the importance of innovation as well as the need to ensure that existing locations are operating at maximum performance. In this article, we focus on the use of customer analytics when deciding where to introduce a new store concept and/or how to remodel or make updates to existing stores. Two members of Intalytics' senior management team offer their perspective:
Dave Huntoon – Co-Founder and Managing Director, Client Management
Bob Buckner – Co-Founder and Advisor to the President
It has been said that crisis breeds innovation, and we're certainly seeing that in the retail and restaurant space. As brands test new ideas, how do they decide where to locate those test concepts?
Dave Huntoon: We've noticed over the years that there is a tendency for operators to try new formats in their home markets. Examples include Walmart testing new prototypes in Bentonville, Amazon locating one of the first Amazon Go stores inside an Amazon building, and Starbucks debuting their Pike Street concept in Seattle. There are some good reasons for this – the management team is familiar with their hometown, and it's easy for the entire management team to become familiar with the concept.
Bob Buckner: There is also a downside associated with deploying a new concept in your home market. The president and the CFO are going to be walking through the store every day. Operations are going to be at their absolute best. This highly scrutinized home market test can provide a false sense of how a new concept would realistically perform in a full national deployment. For example, the home market test is often times overstaffed, with everything done to ensure the success of the unit.
DH: That's a really good point. I can remember years ago, Toys R Us came out with a high-service concept in Somerville, NJ. The notion was to overstaff it with people to make it more personable to consumers. That didn't turn out so well.
Some operators do just the opposite. Dollarama, the dominant dollar store in Canada, used to operate variety stores under the name S. Rossy. When they opened their first Dollarama store, they opened it in Matane, Quebec, as far away from the bulk of their customers as possible. That way, if it didn't work out, they could have closed it without anyone knowing.
Beyond testing in home markets because senior leadership can keep an eye on the new store while bringing market familiarity to bear, what are best practices when rolling out new concepts?
BB: There are various levels of sophistication to answer this question.
The most basic and rudimentary (and least successful) is when someone says, "I think our customer base is XYZ". You can easily develop hotspots to identify the targeted customer base and layer in competitors. You can go to the least competitive environment with customers.
The better way is to use data and analytics. Step one is to identify the concepts that are most analogous to what you are testing. You can use Massive Mobile Data to develop a model based on that competitor's concept, answering questions like:
How far are people willing to travel to visit this store or restaurant?
What kind of market share should we expect?
What kind of sales revenue potential should we expect?
The results will help inform where to test a new market roll-out.
DH: A big part of a new concept is identifying what issue you are trying to address. Is your company looking for ways to enhance market share? Are you trying to appeal to a different customer base? Is your focus geographically-driven – moving into rural areas or urban areas to appeal to a different market.
Maximizing ROI for a new concept should be the driving principal from beginning to end.
How do companies make decisions about which stores to remodel or invest new dollars in for new store prototypes?
BB: Implicit in our forecasting models, we estimate how much consumer spend and market share are up for grabs based on data like demographics, accessibility patterns, competition in the trade area, etc.
Simplistically speaking, we look at how much revenue a unit should be generating – if the delta in the forecasted performance versus the actual performance is significant, an investment in remodeling can be a no-brainer. When we partner with our clients to evaluate their existing fleet of locations using customized analytics, they experience a huge lift in top-line revenues by optimizing where investments are made.
In a fertile trade area, an investment in remodeling an existing unit can really be a huge lift when the intel is used that way. In this pandemic, trying to maximize the existing portfolio is very topical.
DH: When Bob mentions looking at the delta between forecasted revenue and actual sales, you should also evaluate physical challenges. How does the location look at the present time? The Operations team has to be objective. If you ask the operator, they all want incremental investment in their unit. Having that objective assessment is a key foundation for remodeling.
The question of when and how best to engage in remodeling presents a real challenge for operators. If you don't invest in your facilities, you're going to die. Kmart underinvested in their physical stores and look what happened.
At the end of the day from a financial or shareholder perspective, you really want to make the investment in those stores that will yield the highest return.
Dave Huntoon and Bob Buckner have each advised a wide range of clients across industry for 40+ years, and are two of Intalytics' subject matter experts in the retail and restaurant analytics.