Blog
Who's Cooking on the Days Surrounding Thanksgiving? Not Us!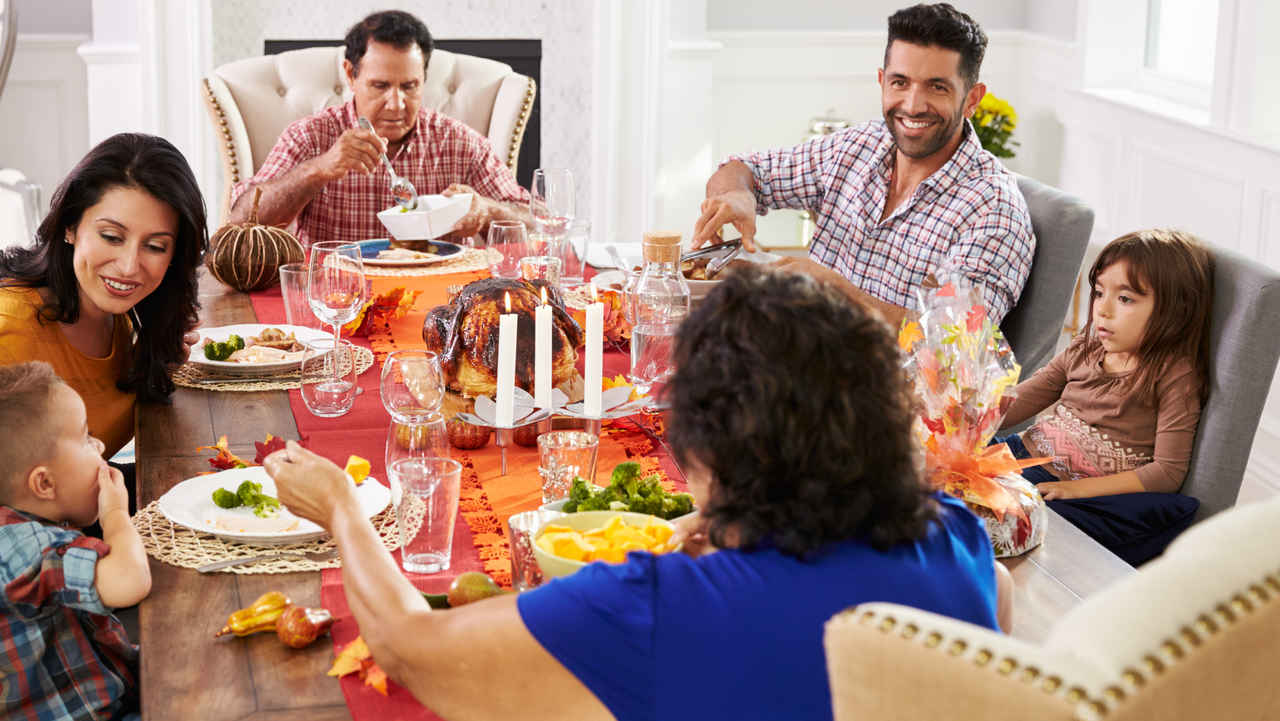 For most American households, Thanksgiving consists of happy times spent roasting turkey, mashing potatoes, and baking pies, all culminating in a festive family feast oftentimes followed by naps, political arguments and (if you live in my neck of the woods) watching the Detroit Lions lose.  We enjoy the fellowship, collaboration, and controlled chaos from the preparation of our Thanksgiving meal. However, many American households take on this task with the explicit understanding that there will be no cooking the Wednesday before or the Friday after Thanksgiving.
In this context and in the spirit of welcoming in the holiday season, Intalytics thought it would be fun (in a geeky analytical sort of way) to explore which restaurants benefit the most from our reluctance to cook during the days surrounding Thanksgiving.  To identify where we dine, Intalytics leveraged Massive Mobile Data (MMD) collected for quick service, dine in, and take away restaurants.  For those unfamiliar with MMD, this is location information collected via GPS-enabled cell phone apps .  Among other things, MMD enables Intalytics to study consumer trip behavior, approximate the residence and workplace locations of consumers, and in the instance of this analysis, measure activity levels for a variety of restaurants that were assessed for this article.
Obviously the Covid 19 pandemic renders 2020 dining behavior atypical.  As such, we relied on MMD collected in 2019 to provide a typical indicator of activity as the basis for this analysis.  Specifically, we examined activity levels in approximately 9,000 sample restaurants nationally.  The table below provides detail on how the sample breaks out by restaurant category.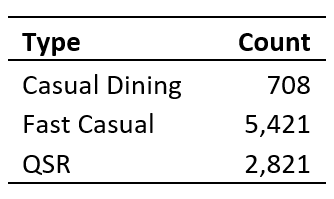 In conducting our analysis, Intalytics determined patron activity levels in the roughly 9,000 sample restaurants for the first three Wednesdays and Fridays in November; these represent activity levels not influenced by the increased desire to dine out due to Thanksgiving.  We then compared these activity levels with the Wednesday preceding Thanksgiving as well as the Friday following Thanksgiving.  Our findings are summarized in the table below.

As suspected, our analysis confirms that consumers are much more likely to dine out on the days surrounding the Thanksgiving holiday, with restaurants benefiting most significantly on the Wednesday preceding the holiday.  In particular, casual dining operators and QSRs enjoy a pronounced bump in activity on the Wednesday prior to Thanksgiving.  Friday also generates considerably more dining activity although less so than Wednesday.  Could it be that Black Friday consumers would rather shop than eat?
With that, we extend our warmest wishes for a joyous Thanksgiving to Intalytics' employees and clients, families, and friends!