Press Release
Kalibrate acquires Intalytics to expand its global analytics portfolio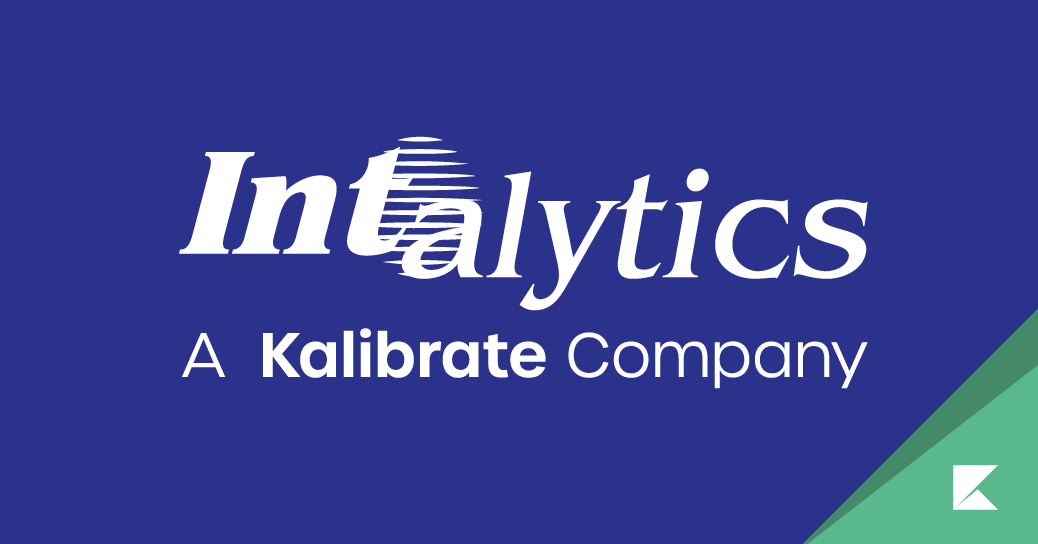 Intalytics is the third acquisition in the past 12 months, signaling the company's ambition to expand operations following investments in eSite Analytics and Trade Area Systems (TAS)
Manchester, England (February 24, 2021) – Kalibrate, the recognized authority in fuel pricing, location planning, market data and traffic count data, has today announced the acquisition of Intalytics, a leader in location-based predictive analytics.
The acquisition will bolster Kalibrate's consulting and software capabilities in North America by adding Intalytics' expertise in predictive analytics and location-based data, with global customers such as Tri Star Energy, United Pacific and Preem Sweden benefiting from the new capabilities.
It will also further grow Kalibrate's offering in convenience, quick-service restaurants (QSR) and retail; and adds an expanded range of products and services into its existing fuel retail offering.
The acquisition is the third in 12 months for Kalibrate and the second under the leadership of Kalibrate's CEO Oliver Shaw who joined the company in September 2019. The acquisition comes not long after the investment in eSite Analytics at the end of last year, and TAS in May 2020.
Commenting on the acquisition, Oliver Shaw, CEO at Kalibrate Group said, "We're delighted to announce the acquisition of Intalytics, and further strengthen our data science heritage. Both businesses have bold ambitions and by coming together, we can leverage our core strengths, which will enable us to deliver world class solutions for our customers.
"COVID-19 has had a major impact on consumer behavior and, as a result, omni-channel retail is in a period of massive upheaval. To navigate the ongoing changes, our customers need a more scientific approach to real estate and marketing decision making; and analytics that can uncover location insights will be an important part of any decision making process in retail. By combining Intalytics and TAS' offerings with the range and quality of Kalibrate's own solutions we can support our wealth of customers to make better, smarter decisions."
The Intalytics acquisition will add a suite of new products and solutions to Kalibrate Group including SiteIntel (proprietary web-based location analysis platform), custom analytics & predictive models for real estate and marketing, data offerings, and consulting services. Kalibrate will work alongside Intalytics' blue chip customers in the retail, restaurant, healthcare, automotive, banking, grocery, services, education, and private equity sectors.
Justin Tischler, President at Intalytics adds, "Intalytics and Kalibrate share a passion for helping brands make better decisions through data and analytics, and we are excited to join the Kalibrate family and continue executing against that vision. Kalibrate's global reach and complementary capabilities give Intalytics an enhanced ability to provide our clients with strategic guidance and on-demand solutions for their real estate and marketing needs. Together, we look forward to the opportunity to further serve as trusted advisors to our clients, and to supporting their growth and success through market-leading analytics."
Matthew Peacock Chairman of the Kalibrate Group and Founding Partner of Hanover Investors concluded: "We recognize there is a growing consolidation of fuel retail, convenience stores and quick service restaurants, and through the acquisition of Intalytics our retail planning capability and footprint will expand even further in 2021.
"This acquisition – combined with the investment in eSite and TAS – gives Kalibrate a market leading position in the location intelligence market. eSite and Intalytics both provide a series of benefits to our clients like mobile data, real time data inputs, demand and sales forecasting and proven analytical methodologies. Combined with deep domain knowledge through Kalibrate's planning teams, we look forward to creating a series of world class location insight tools and consulting."
About Kalibrate
Kalibrate's decision-making software empowers fuel and convenience retailers across the globe with the market intelligence, micro-local data, and precision pricing and planning tools they need to gain real competitive advantage. For over 25 years, Kalibrate has been the chosen decision-making partner of 300+ fuel and convenience retailers in over 70 countries. The firm is headquartered in Manchester UK, with local offices in the USA, Canada, India, China, Australia, and Japan.
About Intalytics
Intalytics provides world-class predictive analytics tools, technologies, and consulting to restaurants, retailers, financial institutions, healthcare providers, service organizations, and private equity firms seeking location-centric insights. Founded in 2007 by leading practitioners in the field of predictive analytics, Intalytics leverages cutting-edge modeling techniques, third-party datasets, and web-based analytical tools to deliver innovative, accurate, and actionable real estate and marketing solutions.
For more information, contact:
Matt Montgomery
+1 858 472 1551
Matt.Montgomery@intalytics.com
Ruth Connor
+44 (0)7779 586831
Ruth.Connor@Kalibrate.com
Shanil Nayee
+44 (0) 7900 134543
Shanil.Nayee@harvard.co.uk